Executive Director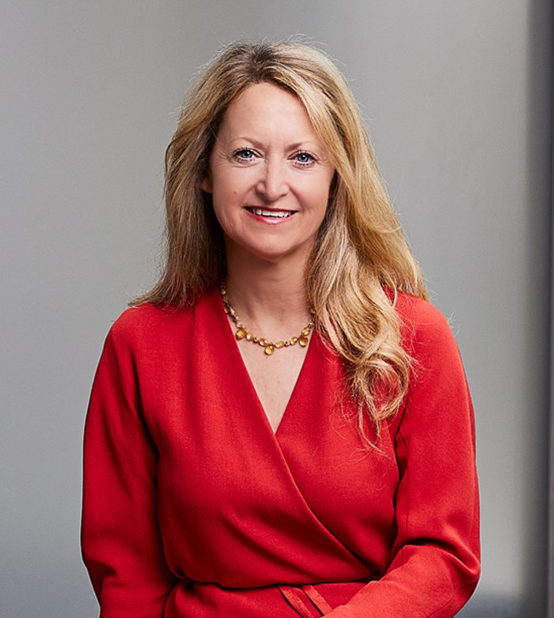 As a volunteer leader in Dallas for more than 28 years, Lynn McBee has worked more than 45,000 hours of service for more than 30 different non-profit groups. Lynn's work has made a difference on tough issues like improving education, serving homeless, protecting children, fighting domestic violence and helping underserved students succeed in college. As a deeply engaged civic leader, Lynn has learned how to bring different stakeholders to the table, find common ground and solutions, and get everyone moving in a productive manner that gets results.
As a biochemistry graduate from the University of Texas in the early 90's, Lynn was an early hire of New England Biolabs, where she worked as a research scientist and later created partnerships to grow the company. Today, NEB is the world leader in genomic research and employs more than 500, and Lynn still serves as a manager and employee owner.
Lynn has served more than eight years as CEO of Young Women's Preparatory Network, a public-private partnership that creates STEM-focused schools of choice in an all-girls setting. To date, YWPN grads have a 100% college acceptance rate – many of them first generation college goers. Over eight years as CEO, Lynn has grown revenues 300% and gained a deep understanding of how to partner with ISDs to improve student achievement.
Lynn is best known for her leadership roles in the Dallas community and for her philanthropic endeavors. Currently, she is Co-Chair of For Oak Cliff; Chairman Emeritus and Life Member of the Board of the Visiting Nurse Association; Co-Chair of the Coalition for a New Dallas; The Family Place Foundation Board of Trustees; Historic Oakland Cemetery Board; AT&T Performing Arts Center Board of Directors; The Bridge Homeless Recovery Center Board of Directors; The University of Texas College of Natural Sciences Board; Dallas College Foundation Executive Board; Dedman College Executive Board at SMU; Dallas Education Foundation Trustee; Letot Center Foundation Trustee; Chi Omega Foundation National Trustee; Children's Medical Center Foundation Trustee; the Bullock Texas State History Museum Board of Directors; the Peter O'Donnell Jr. Brain Institute board at UTSW; Texas Women's University Institute for Women's Leadership Board; Caruth Police Institute Advisory Board; Junior League of Dallas Endowment Chair; Vickery Midtown PID Board member. She is past Chairman of the Board of The Bridge Homeless Recovery Center, The Dallas Opera, The Family Place Foundation, TACA, EarthX, the Dallas Historical Society and the Dallas Film Society. She has served on the boards of The Trinity Park Conservancy, Texas Ballet Theater, the friends of the Texas Historical Commission and is an Emeritus member of The Salvation Army Advisory Board.
Lynn is a member of The Crystal Charity Ball, Charter 100, The Dallas Assembly, Dallas Woman's Club, and the Sweetheart Ball. She is a past President and Ball Chairman for the Junior League of Dallas and former Ball Chairman of the Cattle Baron's Ball.
Lynn has won numerous state and local awards for her work and was most recently awarded the 2021 Juanita Craft Humanitarian Visionary Award and the 2022 Maura Award from the Texas Women's Foundation. Mayor Eric Johnson appointed Lynn to the position of Workforce Development Czar in early 2022.
Lynn is a native of Freeport, Texas. Through her years in public school, at the University of Texas and throughout her career in biotech and as a CEO, Lynn's has kept true to her guiding principles of life-long learning, valuing honesty and integrity, and always finding ways to help others.
Lynn McBee
Dallas Breakfast Group
Treasurer & Executive Director